Wheelin' for Hope is proud to announce our first-ever Summer Gun Lottery to raise even more funds for cancer research! We're partnering with Patriot Arms & Ammo of Appomattox to offer this exciting opportunity for anyone over 21 and a Virginia resident!
DETAILS
500 envelopes will be sold for $20 each ($1 added for postage and handling + Eventbrite fees if you purchase online).
Each sealed envelope contains two (2) random tickets, numbered 000 through 999.
Ten (10) guns will be given away over the course of one week (Monday through Friday, July 18th through 22nd).
You must be 21 years old and a Virginia resident to purchase an envelope.
Virginia's Pick 3 Day & Night Lottery Drawings during July 18th through 22nd will determine the winners.
Two guns will be won each day, One on the day Pick 3 and one on the night Pick 3.
The winning number MUST match the corresponding Pick 3 number EXACTLY to win.
Winners will be notified by Patriot Arms and Ammo.
Winners must pass the Virginia & Federal background checks and present proper ID.
All guns must be picked up within 30 days of being notified or the gun will be forfeited.
Download the complete information sheet here.
PRIZES
DRAWINGS WILL START ON MONDAY, JULY 18, 2016:
DAY
DRAWING
PRIZE

MONDAY, July 18

Day Drawing

Ruger American Rifle Black/SS .270

Night Drawing

Heckler & Koch P30SK Subcompact 9MM

TUESDAY, July 19

Day Drawing

Springfield XD MOD.2 Subcompact 9MM

Night Drawing

Ruger 10/22 Charger Takedown THREADED

WEDNESDAY, July 20

Day Drawing

Bersa Thunder 380 – 15rd .380ACP

Night Drawing

Ruger Mini 14 – 300 AAC Blackout

THURSDAY, July 21

Day Drawing

Weatherby Vanguard S2 Carbine .22-.250

Night Drawing

Ruger 22/45 NRA Edition – .22lr
FRIDAY, July 22

Day Drawing

DPMS Panther Arms AR-15 5.56/.223

Night Drawing

Ruger American Pistol – 17rd 9MM
Winning tickets will be redeemed at our supporting Federal Firearms Licensed Dealer, Patriot Arms & Ammo in Appomattox. Patriot Arms & Ammo will contact winners to schedule an appointment to pick up your prize.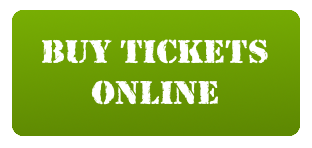 Contact Patriot Arms & Ammo to buy tickets offline: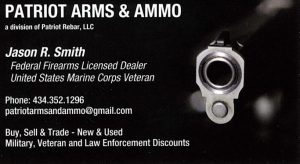 Patriot Arms & Ammo
P.O. Box 1066
Appomattox, VA 24522
Ph: 434.352.1296
PatriotArmsandAmmo@gmail.com
As always, all proceeds benefit cancer research: American Cancer Society via Relay for Life of Nelson County.